Classic Burlesque, belly dancing and a hoop dancer!!!
Ahhhh The Burlesque....and reggae?
(Image from Indiewire)
American burlesque dancer, civil rights activist and all-round heroine, Josephine Baker is an icon of the genre and beyond. Her work and words will always remain in our hearts.
I have seen many a Burlesque show.  From NYC to DC.  The word derives from the Italian burlesco, which is taken from the Italian burla – a joke, ridicule or mockery. ... "Burlesque" has been used in English in this literary and theatrical sense since the late 17th century. Today, burlesque is nothing short of an art form. Performers both male and female combine the most explosive aspects of costumery, dance, comedy and theater in a type of live entertainment that places nudity on a pedestal. Dita Von Tesse and World Famous BOB have turned the tassel-friendly genre of performance into an evolving practice that challenges everything conventional — from gender politics to sexuality and the public's perception of the naked body.
Burlesque has historic roots in America's minstrel culture, dating as far back as the 1840s. However, the version we know today — a marriage of vaudevillian humor and striptease — became popular in the early 1900s, when (mostly women) performers took to clubs and Broadway venues with their own brand of music, dance, and provocative nudity. The era of Prohibition took a toll on the burlesque industry, as teetotaling politicians and authority figures took issue with both the performers and club owners that made burlesque possible. Thankfully, the genre bit back in the 1950s, as women like Sally Rand, Gypsy Rose Lee, Tempest Storm, Lili St. Cyr, and Blaze Starr emerged as boundary-pushing icons.
My prediction for this event is that it will be done in a modern or neo-style burlesque. Modern burlesque has taken on many forms, but it has the common trait of honoring one or more of burlesque's previous incarnations. The acts tend to put emphasis on style and are sexy rather than sexual.   What I am most excited about is the COSTUMES.  Also, the drama.  The fluidity of movement.  This is a gorgeous way to celebrate the human form.   Neo-burlesque now incorporates both male and female performers.  It is usually bawdy, fun, dramatic.  Bold.  Right up my alley.  I want to wear a CORSET.  May I please?  I will take pictures for you.  I want to give you an inside look at this scene that is often labeled "campy" and show you the glamour. 
The best thing about this production?  All in a good cause.  The show is billed as proceeds to benefit "The Hope for Warriors" foundation whose mission station reads as such:
MISSION STATEMENT We believe those touched by military service can succeed at home by restoring their sense of self, family, and hope. Nationally, Hope For The Warriors provides comprehensive support programs for service members, veterans, and military families that are focused on transition, health and wellness, peer engagement, and connections to community resources.
I have to say, right now our Vets are very much in need of our support.  Bravo nightlife and art community. Thank you so much.
Is this not wonderful?  All of the drama and beauty?  For a good cause?  Did you know nightlife was so kind?  It is.  Come out and play!

Princess Ancilla loves to mix things up and I heard there was a reggae band playing over at the Windsor Station so after the show I will check that out as well.  Check back later for updates and pictures!
Please Scroll down for Important Link-age!!!!!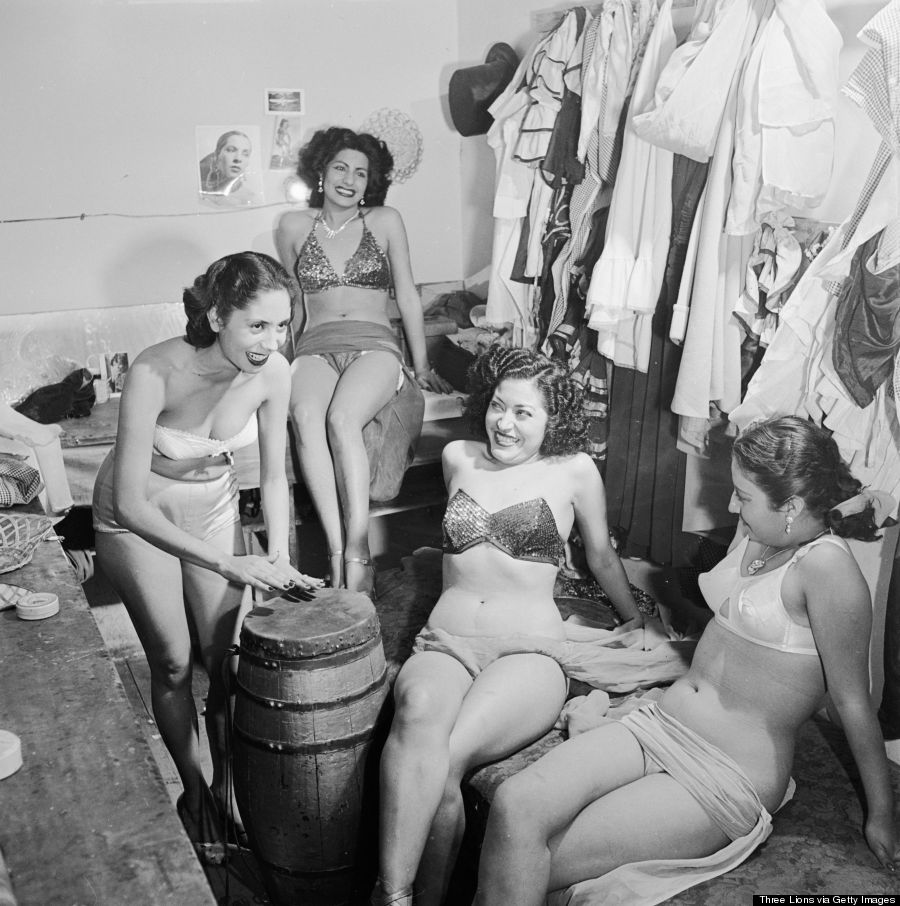 Bikini-clad chorus girls circa 1952 in a burlesque show relaxing backstage at the Tivoli Theatre in Mexico City. (Photo by Three Lions/Getty Images)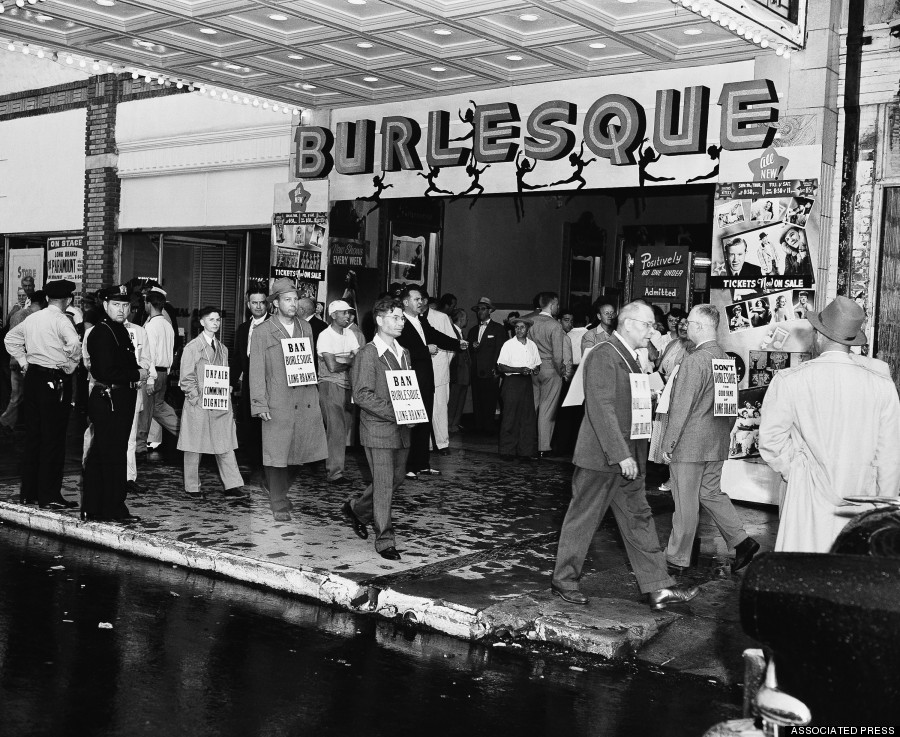 Members of a civic group opposed to burlesque shows picket the Reade Paramount Theater on June 28, 1953 in Long Branch, N.J., to protest the opening of the theater for burlesque entertainment. The opening show went on as scheduled. (AP Photo)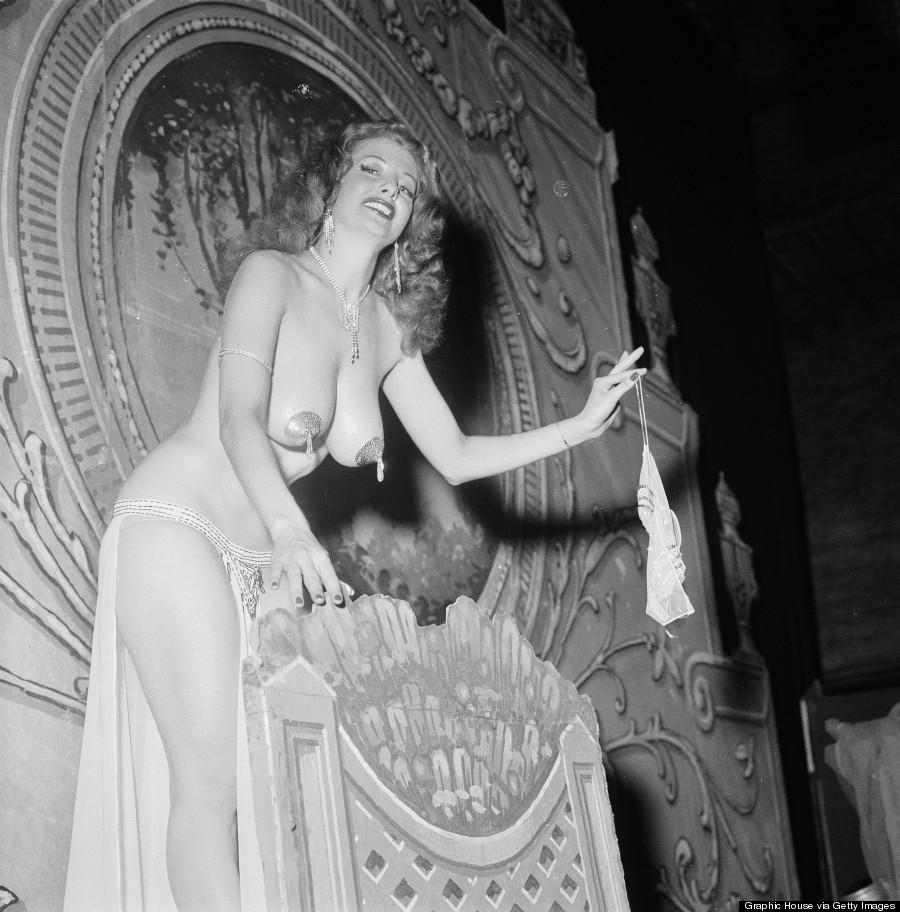 American burlesque stripper Tempest Storm removes her bra while performing on stage in 1954. (Photo by Grahic House/Getty Images)