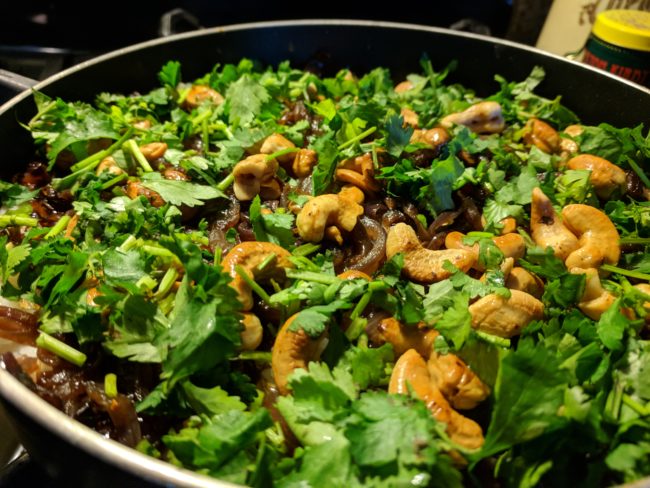 Oh boy, do I have a good recipe for you! After Thanksgiving dinner, I was craving Indian food, something with a lot of heat. So on my next visit to the local co-op, I decided to pick up chicken. There are so many wonderful things you could cook with chicken - butter chicken masala, naatu kozhi (a village style of preparing a chicken curry), or even chicken dum biryani. Chicken marinated in a mix of dry roasted spices and yogurt, slow cooked under a layer of fragrant basmati rice, roasted onions, nuts, and herbs. I normally serve this with a gravy that is made out of brinjal (eggplant) and pepper balls cooked in a tamarind base and a raitha (onions and chilis in yogurt.)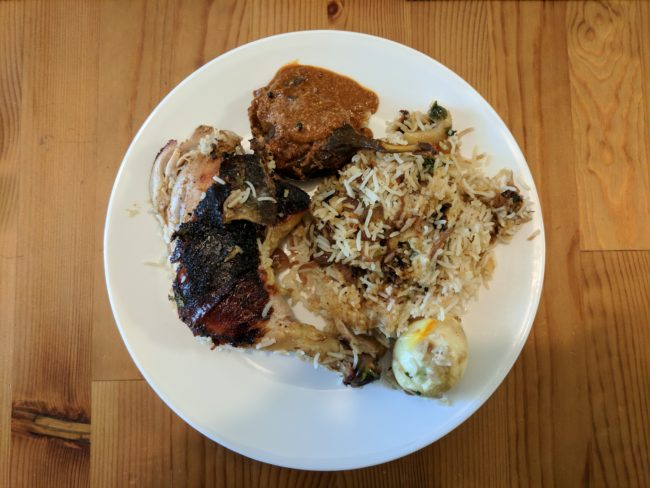 I absolutely love biryani. It was a staple for me back home. Even when I travelled for work, which was a lot, I took it as an opportunity to eat more varieties of biryani. And there are so many different kinds in India, I mean just in my state! When we were young, my dad would come home from work with a big hot box full of biryani, a gift from his clients who were celebrating Eid.
When you open the box, the smell of spices and roasted chicken would fill the entire room. Nans and I never waited more than five minutes before attacking.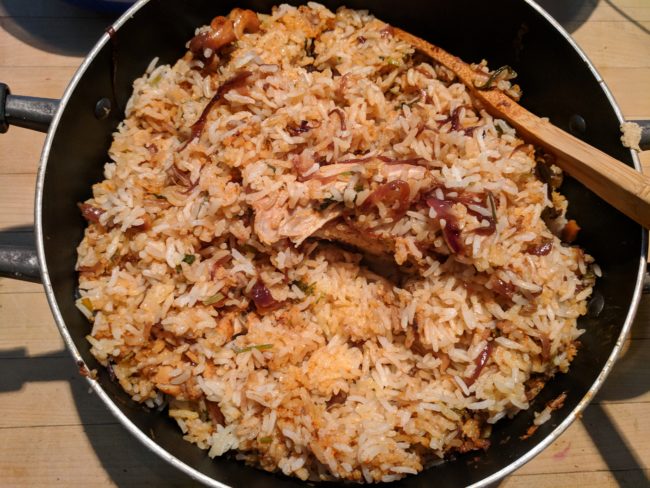 When I was working as a storyteller, I used to visit schools in Tiruchy and near the hotel where we were staying, there was A1 Biryani and they did have A1 tasting biryani. And whenever I went past Ambur, I'd stop by Star Biryani for some ambur biryani. The town became very famous for it's unique tasting biryani so much so that they have an entire strip of these restaurants, each claiming that they are the original. Once, during my lawyering days, I had gone to Kanyakumari to conduct due diligence of a windmill company and the owners took my colleague and I to this tiny hotel run by muslims. The biryani there was outstanding! The chicken was so tender and juicy. The rice was spicy, but just enough to warm me up. I had to keep reminding me that it wouldn't be professional to lick my fingers or the plate clean in front of them.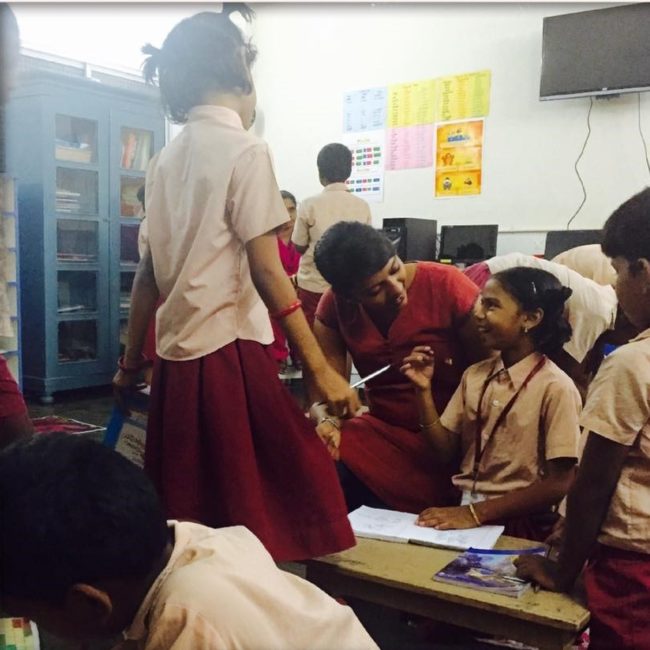 My personal favourite is chicken dum biryani. Back in Madras, every Saturday my friend, Varz would come over with take outs from Copper Chimney and we would sit down with some nice whiskey and catch up on 'The Last Week Tonight with John Oliver'. Varz and I worked about ten minutes away from each other and would often meet each other for lunch, you know... because we were friends and not because we were sad and there was no one at work for us to have lunch with. Near where we worked was Copper Chimney and we became ardent fans of their dum biryani since the first time we went there. They serve it in a clay pot sealed with a flat bread and it's cooked to perfection. The flavour of biryani just intensifies so much when you cook it in a clay pot. The cool thing about Copper Chimney was that if you got it delivered or got a take out, you got to keep the clay pot. Man, I wish I had that clay pot today, I would've cooked some madass biryanis in it.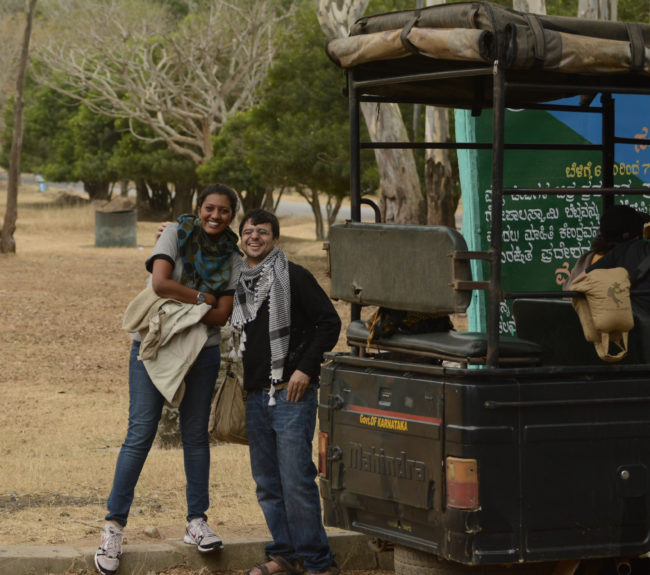 I cook my dum biryani in the biggest pot that I have. Every time I cook this, I go into such  happy place. I don't know what it is about the process that brings me such joy, but I always feel like dancing around the kitchen while cooking. It starts with the chicken. I normally like to buy bone-in and skin on chicken as they let the meat remain nice and juicy. If the meat is directly exposed to the pan and heat, chances are that it is going to start getting dry. The skin crisps up with the heat and lends its flavour to the biryani. The first step to marinating the chicken is dry roasting the spice. I love this step!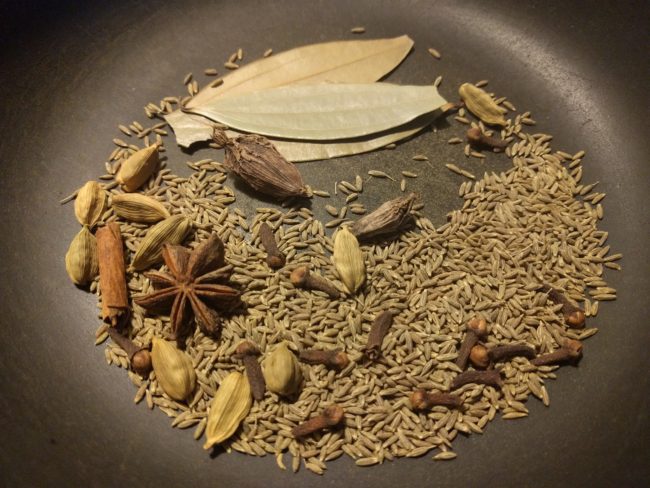 The aroma that fills your kitchen is amazing. It teases you of what's to come, dares you to take the next step. Add that to the yogurt along with the other powdered spice, broken chilis, ginger-garlic paste and minced herbs. Apply this to the chicken, get under that skin, make sure each nook and cranny is covered. Close and allow it to marinate for two hours or more. If you can do this overnight, more points to you.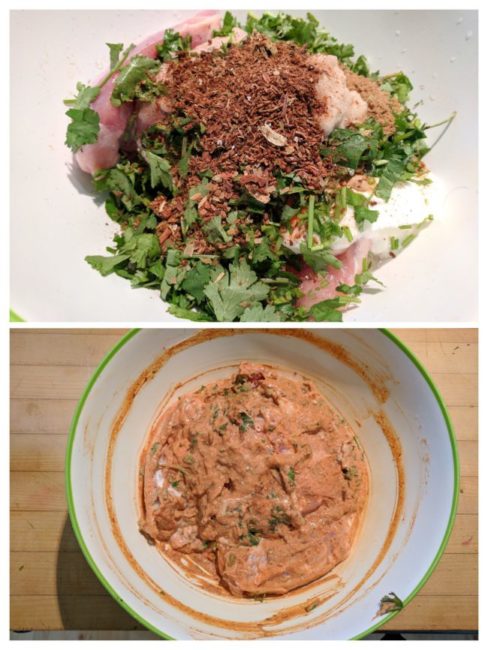 Now, while the chicken is marinating, I suggest getting the rest of the elements ready. The basmati rice needs to be soaked for an hour. Set that aside and start on the onions. I love having a lot of onions in my biryani so I use a lot. Oh, and I use only red onions. They are the best for this kind of food. Slice them up real thin and fry them until they are golden.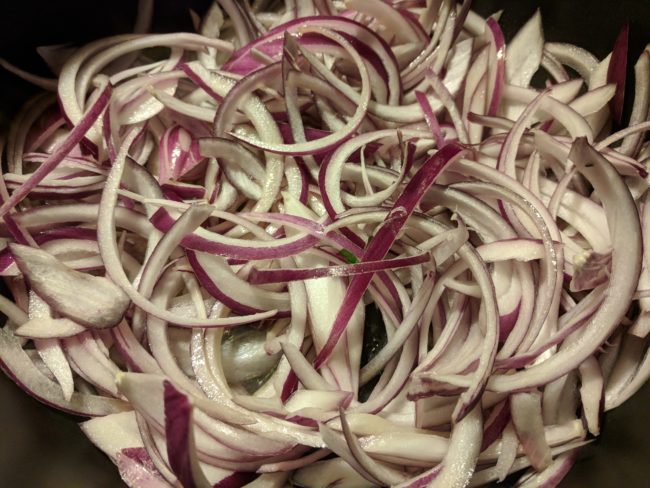 Ok, so the most important thing is right from the beginning, you have to start cooking in the pot in which you are planning to cook the biryani. Every element pre-cooked in the pot also adds flavour to the cook. So, fry the onions and remove from heat and set it aside. Next are cashews and raisins. Add some ghee to the pot if you have any and fry the cashews and raisins. Heat a small cup of milk and add the saffron to it. The heat allows the flavour to infuse into the milk which can then be equally distributed into the pot. Chop the herbs and set them aside as well. All your elements for the biryani is now ready. Since the chicken is still marinating, you can go to the brinjal gravy.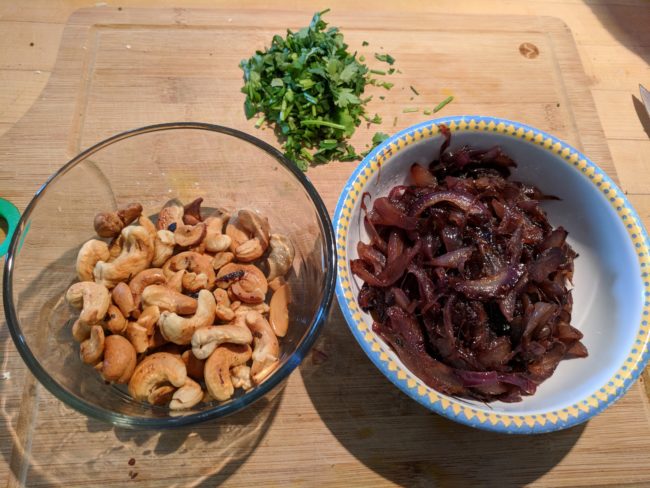 Since I don't have that much access to brinjal, I use half an eggplant. If you have brinjal, split the bottom into four and take care not to chop it completely. If you are using eggplant, chop it up into cubes. I also use raw tamarind for my sauce, but you can easily pick up a jar of tamarind sauce from the supermarket and it works just as well. I can't wait for you to get that first taste of eggplant against the sour gravy and underlying heat.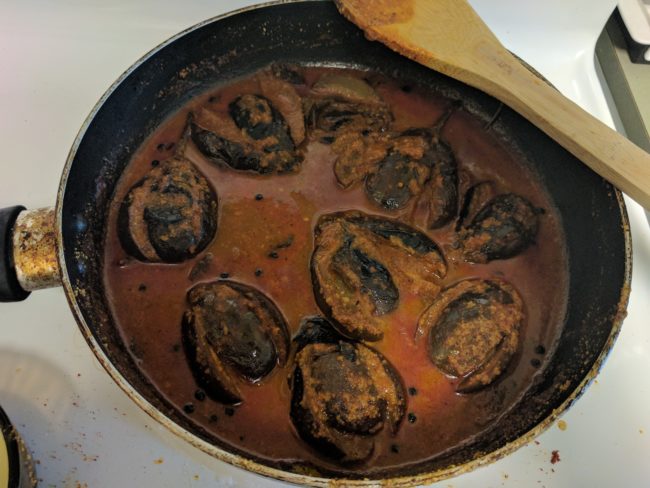 Coming back to the chicken, it's now time to assemble the biryani. In a huge pot (one different from the one in which you are cooking the biryani,) fill water and season it with some salt. Bring it to a boil and add the basmati rice. Cook this on medium heat for five to six minutes. It should be al-dente. Drain this and set this aside. In the biryani pot, add a bit of oil, bring it to medium heat and lay the chicken skin side down. At this stage, I normally add the marinade as well. More flavour, right? Cook the chicken for five minutes and start constructing. On top of the chicken is the layer of rice and garnish this with the onions, nuts, raisins, herbs, rose essence, and saffron milk.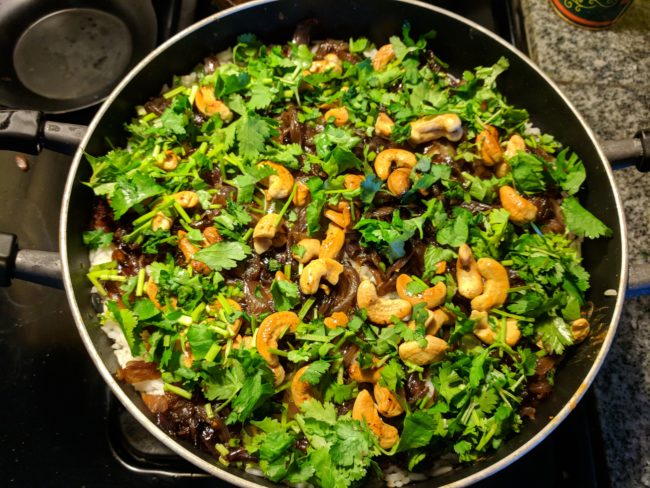 To cover the biryani, I normally make a flat bread out of wheat flour, but you could also use foil to over it up. Essentially, the heat gets trapped and cooks the biryani. I also keep a weight on top to make sure nothing escapes. Bring the heat all the way down to low and cook the biryani for thirty minutes.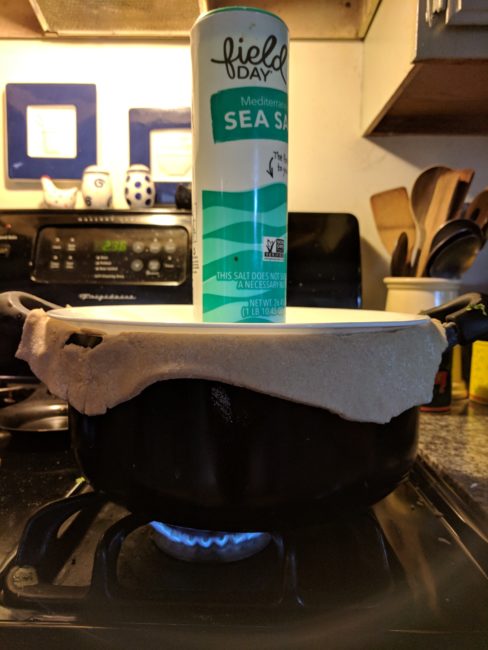 When you open the seal, I command you spend a minute smelling your creation. Damn, writing about it just makes me crave biryani again. Fluff the rice with a fork and serve with the gravy and raitha. Once all your guests are served, dig deep down into the pot and find that crispy chicken skin. That is your prize!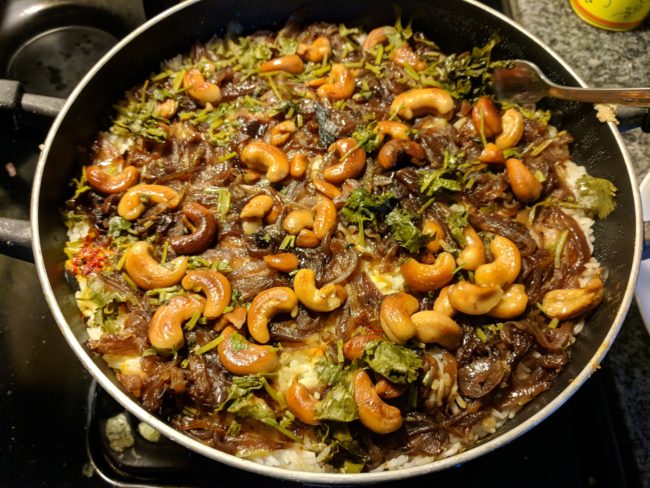 You can click here for the Chicken Dum Biryani Recipe